We wish to make a difference for millions of people around the world







About Pharma Equity Group
Our mission is to develop new effective medicines for the local treatment of serious, acute and chronic inflammatory diseases that have significant consequences for patients and society and for which there is currently no optimal treatment.
Our vision is to be the biopharmaceutical company that develops the most effective local treatments for serious, acute and chronic inflammatory diseases. It is our ambition with the repositioning of existing drugs to advance drug candidates to a clinical phase III stage. It is the company's goal to seek strategic partnerships that will complete the development of the products and bring them to market, either independently or in collaboration with us.
As a company, it is important to us to be open and make the medical profession comprehensible. We want to be the industry's most communicative, both when it comes to the role and relevance of the industry and our own drug candidates for both patients and society as a whole.
Pharma Equity Group, listed on the Nasdaq Copenhagen Stock Exchange, places a strong emphasis on its portfolio company, Reponex Pharmaceuticals A/S. As a clinical-stage biopharmaceutical company, Reponex Pharmaceuticals is dedicated to developing innovative and effective treatments for diseases that have a profound impact on patients and society, especially in cases where current therapies are lacking or require improvement.
Pharma Equity Group's primary focus lies in supporting and nurturing the growth of Reponex Pharmaceuticals within its portfolio. The company actively collaborates with Reponex Pharmaceuticals to help achieve its goals, leveraging the expertise of its experienced professionals in the life science industry, investment, and business development.
With a specialized investment focus on early-stage biotechnology companies, Pharma Equity Group recognizes the potential of Reponex Pharmaceuticals' novel therapies for unmet medical needs. By maintaining Reponex Pharmaceuticals within its portfolio, Pharma Equity Group ensures a dedicated and strategic approach to driving its success.
Furthermore, Pharma Equity Group's network of industry partners and advisors strengthens its commitment to Reponex Pharmaceuticals' growth and development. The company's overall strategy emphasizes creating a cost-efficient and flexible environment, enabling rapid mobilization of relevant resources—a key factor that drives the success of Reponex Pharmaceuticals' innovative initiatives.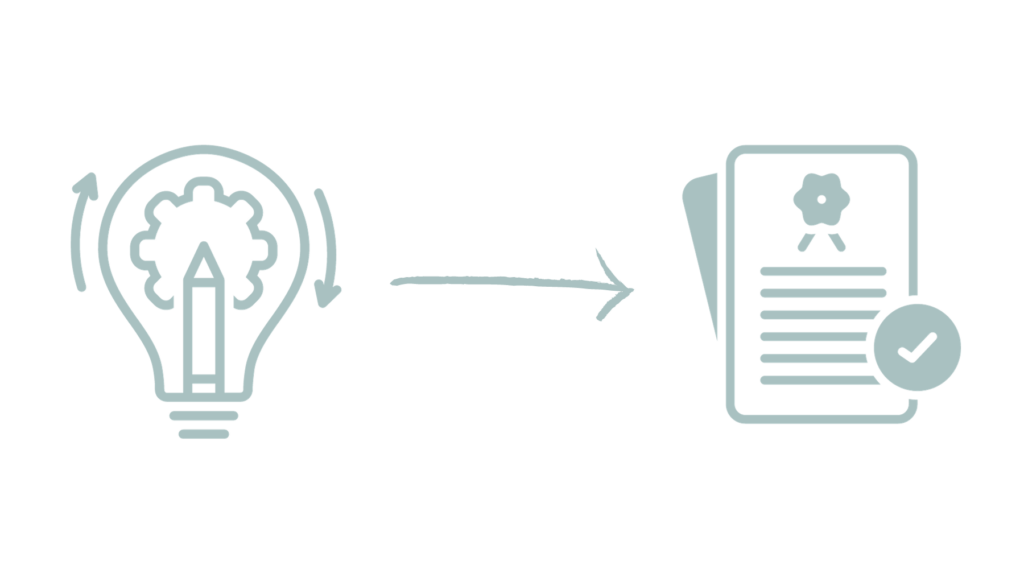 Development and clinical testing
We focus on creating and rigorously testing unique formulations and drug candidates, aiming for patent potential. In this initial phase, we prioritize phase two drug development, conducting extensive research and clinical trials. Our Primary goal is to address diseases with a significant impact on patients and society, particularly when current treatments fall short.
License partner identification
After successfully developing and testing our drug candidates, we meticulously select license partners to handle commercialization and distribution. These partners bring the necessary expertise and resources to make our innovative treatments available to a broader patient base. Their responsibilities encompass clinical phase three testing, manufacturing, distribution, marketing, and sales, ensuring wider access to our groundbreaking therapies. 
Pharma Equity Group, formerly Blue Vision, is listed on the Copenhagen Nasdaq Stock Exchange
Pharma Equity Group launched a conditional takeover offer to the shareholders of Reponex Pharmaceuticals A/S 
The transaction with Reponex was approved by The Danish Financial Supervisory Authority and Nasdaq Copenhagen.
First trading day for newly issued shares on Nasdaq Copenhagen is 28th of March 2023.
From the beginning, Reponex Pharmaceuticals, the daughter company of Pharma Equity Group, has been a pronounced patient-oriented company, which seeks to improve the treatment not only of life-threatening diseases, but also of chronic conditions that greatly impair patients' quality of life. This can be traced back to the company's medical co-founder, Prof. Dr. Med. Lars Heslet, pulmonary and intensive care physician by heart, who was then head of the country's leading intensive care unit at Rigshospitalet. 
His practice was always strongly focused on the needs of the individual patient and he did not hold back from using innovative deviations from standard protocols for this purpose. At the same time, he achieved the highest international quality rating for his department. As a pulmonologist who was also trained as a chemical engineer, his starting point was to develop direct delivery of biological agents to the lungs in order to achieve high local concentrations and effectiveness, while minimizing systemic side effects.
Since the early beginning of Reponex Pharmaceuticals in 2011, we have developed 6 drug candidates. In our development process we have always kept our generic repositioning approach in mind. All of our drug candidates hold the purpose of addressing diseases, where there is currently no or little pharmaceutical help