Our subsidiaries is the key of our business..
Reponex Pharmaceuticals A/S is the subsidiary company of Pharma Equity Group. By repositioning Reponex finds new uses for active substances that are being used in other treatments. This means that the substances are used for other treatments than they were originally designated and registered for. The advantage of this is that the active substance's basic toxicity and adverse effect profile is already known and described.
Repositioning has the potential to affect a significant number of patients, where there is currently an unmet medical need. When repositioned treatments result in an improved efficacy, safety and / or cost saving effect both the patients and the drug developers reap from the benefits. Pharmaceutical companies can save both money and time in the development by streamlining validation studies without the need to repeat human safety studies, giving patients faster access to new treatment paradigms aimed at treating their personal diseases.
Through the innovative reuse of existing knowledge, Reponex seeks to execute its clinical development programs to the fullest possible extent and thereby achieve low project risk. By combining effective drug development strategies, i.e. by repositioning in combination with a new route of administration, and in some cases by combination with various other active substances that act synergically on various aspects of the disease, the developments seek to achieve a potent therapeutic effect.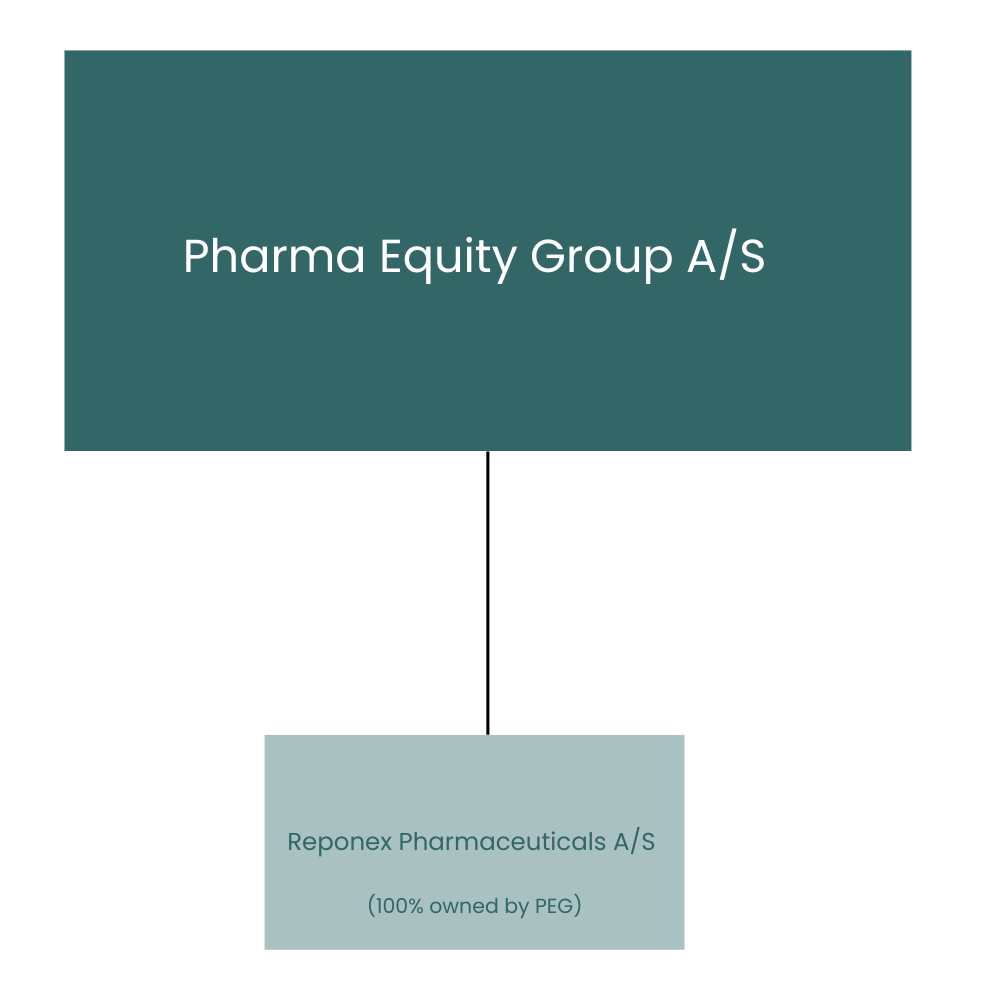 It is Reponex's ambition to create value through the company's sustaining platform by bringing the clinical programs to a clinical stage with relevant clinical data documenting the effect of the drug candidates, that will be a strong starting point for the completion of an exclusive licensing of the company's drug candidates to global pharmaceutical companies, that can contribute to execution of the further clinical and regulatory process as well as having relevant distribution power.
Reponex' drug development is based on repositioning of established APIs (active pharmaceutical ingredients) with regard to new indications, new ways of administration and combination with other APIs. The clinical developments are performed in close collaboration with public research institutions and university hospitals, which in parallel obtain a research and publishing spin-off.
Reponex's drug development is based on a combination of:
Clinical strategy
Effective regulatory pathway
Outsourcing
Intellectual Property Rights (IPR)
Diversified clinical portfolio
It is Reponex's clinical strategy to establish collaborations with internationally leading institutions and hospitals in combination with the best experts within the specific clinical areas, thereby executing Reponex's clinical development in close interaction with the latest knowledge and research, which regularly results in publications that directly or indirectly validate the merit of Reponex's clinical development programs. This means that Reponex conducts its clinical programs in a relevant scientific environment that has direct access to patients and continuously retrieves references on the latest knowledge and research in the field.